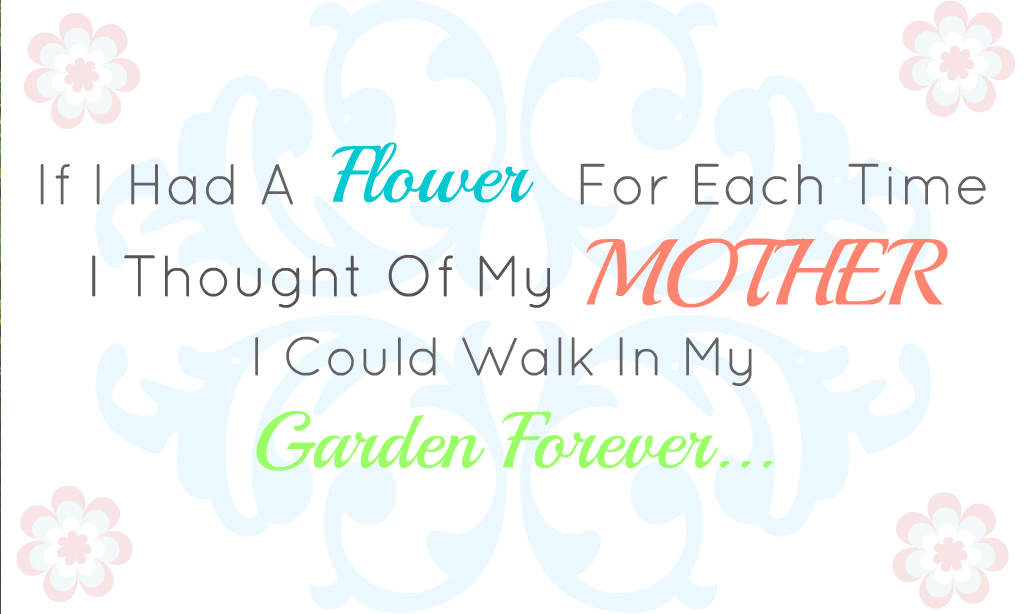 Mothers Day is fast approaching! It is the one special day of the year to honour our Mothers and for all the selfless acts of love and sacrifice they have given us. Mothers Day is to show appreciation to the one person who has done more for us than anyone in the world.
Flowers have always been a sure thing as a gesture to celebrate Mom. There are so many types of flowers and plants to choose from nowadays, so don't over think it. Not sure what type of flowers Mom likes? Simply ask your Dad or someone who knows her well. If that doesn't help a beautiful arrangement of mixed seasonal flowers are always a favorite. Looking for something fresh, creative and unique to Mom? Well you won't find it at a grocery store! Besides, when Mom glimpses the UPC label on the packaging of her flowers she'll know there wasn't much effort in the gift.
Make sure when you order flowers via telephone or online, you are speaking to a real florist, not an order gather. You will pay more in service fee's and get less product for your money.When you contact your florist directly, you will only be charged for your flowers, delivery and applicable taxes. Your local florist can guide you in the right direction in regards to your budget and vision.
Crow in White creative studio